At Home or In the Office,
Your Care Is Our Priority!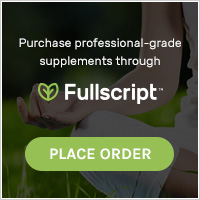 Here is where you will create your log in for FullScript!

What is FullScript?
​
FullScript is one of the most user-friendly sites that creates a personalized, professional grade communication service between our clients and our providers. By creating your account, you're allowing your provider to directly send you a menu of supplements and beneficial treatment plans so your care goes home with you.

This is the easiest way for your providers to send you discounted supplements that suit you and your needs! Your provider will update your account after your sessions if needed, and they can also personalize your menu to products that are better for you suggested by other doctors and healers.